Incursions
Renewable Energy Education Trailer Incursion | Stage 3-5 | Science
This excursion addresses outcomes from the NESA Stage 3-5 Science Syllabus.
Focus – 'Physical World'
This new program has been created to cater for all students from Stage 3 -Stage 5.
Sustainability is complex and requires interdisciplinary knowledge and skills – Maths, Science, Geography etc, in order for students to truly become 21st Century citizens – capable of change!
This unique and highly engaging program allows students to learn about energy and perform a first-hand investigation using various equipment and data collection methods to critically analyse the different energy generation methods and their impacts.
Students are guaranteed to be involved in a number of engaging and hands on experiences during the course of the day. Through these students will further develop their knowledge and understanding, group work and working scientifically skills.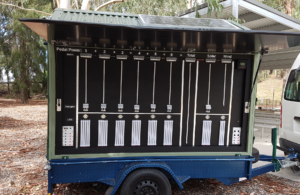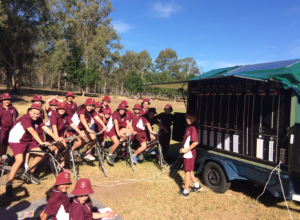 Click here to view program, worksheet and risk assessment.